Authority Hacker Platinum Pro Review – The BIG DADDY of IM Courses.
Updated on May 27, 2019
Authority Hacker Platinum Pro By Mark And Gael – This Course Is For The Advanced Marketer. Let's See What's Inside.
Hey guys and girls, it's no nonsense, no bull**** review time once again. Authority hacker platinum pro, an Internet Marketing course by Mark Webster, Gael Breton and Perrin Carrell, is under my microscope and I'll be showing you what you get inside this course and if it is worth it or not. Let's begin.
Product Type: Audio/Video training course.
Current Status: Closed to the public
Authority Hacker Platinum Pro Membership Price: Around $1997 US Dollarinos
Website: https://www.authorityhacker.com/
Rapidfire questions.
Is most of the Information provided in this course already known to most advanced marketers?  Yes
Are there specific tips and tricks that will be financially beneficial to most of those interested in buying this course? Yes

Is it worth your money? It depends on where you are in your current business, how experienced you are and if you believe it's time to invest in a program to help you increase your (already present) revenue.
So now that that's out of the way. Let's begin.
Introduction
This course is not for beginners. The whole tone you get as soon as you login and enter into your membership part of the course and start watching videos is serious. No one is stopping to explain the basics, which you should already know and the pace is fast.
You get the feeling that you are in a room with a very advanced and successful person who is trying to download the information from his brain into yours and is speaking directly from experience as well as showing you concrete results and examples from his own business.
I've been online for over 10 years now and even I consider this to be a pretty advanced course filled with "ha ha, I definitely can incorporate this tip into my business right now" moments.
The authority Hacker pro course is specifically made for Internet marketers that have already proven themselves to be above average and are looking for something to help them move onto the next level. So if you don't already have a website that is making good money, you should skip this one.
The authority hacker system is the entry-level course from Mark and Gail which will hold your hand while taking you from the basics up until you have a nice little successful site generating income.
Who Are These Guys And What Is Authority Hacker?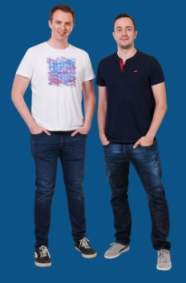 Authority hacker brand founded by Mark Webster and Gael Breton is well known in the internet marketing space for its popular blog and podcast. Their youtube channel, once very populated, was mistakenly deleted but should become active again very soon.
They both run many niche websites and have generated a lot of money from them. Currently, they run healthambition.com which is a relatively big health website.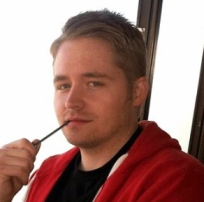 Perrin Carrell, a seasoned Internet Marketer and niche site builder joins Mark and Gael as one of the trainers in the authority hacker platinum pro course.
As someone who has been down in the trenches, Perrin found massive success with his niche site on dogs, herepup.com, which he recently sold for a little bit over US$200,000.
What You Get Inside The Authority Hacker Platinum Pro Course.
So on to the meat of the review. As mentioned in the intro to the review, the authority hacker platinum pro course is an advanced level course that was created specifically for advanced level marketers.
It is built on the premise that those that will through the content already have in place a working system generating income for them. These people already know most of the basics and are looking for an actionable program to help them go to the next level and increase their online revenue.
The program is divided into 3 main aspects.
The Blueprints (Main training and made-for-you templates).
The feedback/update live webinars.
The private community.
What's In The Blueprints?
This is the main learning/training aspect of the authority hacker pro system and it comprises video material, tutorials, pre-made templates. The main topics covered are:
* Content Marketing and SEO Blueprint
This video training part of the course will take you through everything you need to know to produce generate or even outsource your content creation. It also encompasses keyword research, content promotion, skyscraper funnel, guest posting blueprint.
Here below is a list of some of the videos you'll find this section:
– brainstorming content that performs well in the search engines.
– editorial balance and types of blog posts as well as creating an editorial calendar.
– preparing your briefs and how to work with writers.
– hiring writers
– how to edit and format your posts.
– how to find and understand your main search competitors and how to reverse engineer them.
– research and find seed keywords as well as longtail keywords. Understanding what commercial intent is all about.
– researching affiliate or e-commerce related keywords and integrating your keywords and content.
– how to find seed contents to improve for skyscraper methods as well as how to produce that content.
– how to outreach using buzzstream.
– how to find in theatre prospects for backlinks, outraging them and how to handle replies.
– the shotgun skyscraper method.
– how to host a guest post, build an army of people who share your content, hosting giveaways, recruiting affiliates.
– how to build a persona for when you need to outreach for backlinks building.
– the tools needed for guest post outreach, how to find opportunities and filter them.
– how to negotiate, become a contributor to those sites who accept your guest posts.
You also get a list of templates ready made for you to assist you in generating content very quickly. I personally have been using templates for most of my content for over 8 years now. It works and really helps to simplify the process when you know what the skeleton structure of a blog post looks like.
* Email Marketing Training Blueprint
There is a very expensive section in email marketing and this seems to be 1 of the key aspects of this course. Email marketing when done correctly can separate you from the Internet marketing thread meal and put you in a situation where you constantly have a source of traffic.
The authority hacker platinum pro course provides a lot of good content on this very important aspect of marketing. Here below a list of some of the videos, you find in this section:
– Video introduction to email marketing and segmentation.
– What are tags in email marketing and what are lists?
– A walk-through of the active campaign email marketing manager service.
– How to build a calendar for your promotions.
– Video training on broadcasting emails as well as the relevant Authority Hacker templates and video training on how to use them.
– How to have automation in your email marketing service. Relevant templates and how to build the sequence from cart abandonment, list cleaning, retargeting, Wellcome, lead magnet automated sequences.
– How to build high converting lead magnets. This is a subsection that contains videos about why you should focus on creating lead magnets, what is an effective lead magnet, the types of lead magnets, brainstorming your lead magnets, lead magnets template walk-through, real-life lead magnetic samples.
– A blueprint on viral contests. This subsection talks about giveaways, how to use Gleam.io for your giveaways, how to use giveaway directories, how to use contests and viral sharing how to follow up on your giveaways, how to use King sumo, hellobar and using social communities.
– Opt in pop-up blueprint. This is a subsection that speaks about opting pop-ups and how they work. The anatomy of opting pop-ups, the concepts on Angles to use, video training on how to build an opt in pop-up, AB testing of your pop-ups,  up to strategies for your blog posts and websites, case study on the authority hacker pop-ups and conversion rates.
– Upgrade your content and segmentation. This subsection talks about what content upgrades are and why they are important. Real-life examples of content upgrades, delivery lead magnets the right way, designing your content upgrades,  how to upgrade your guest post, how to segment your list with content upgrades, a tutorial on how to set up your Leadpages.
– Lead magnets Facebook retargeting. This subsection talks about why you should use lead magnet retargeting, how to create custom audiences,  creating an opt-in page, important squeeze page tips and tricks,  how to set up your Facebook ads, how to scale your retargeting and AB testing of your squeeze pages and how to fine-tune your audience retargeting.
* Monetisation Of Your Internet Marketing Business Blueprint.
Monetisation is one of the key aspects of Internet marketing which will decide how successful you will be. It is the quickest way when done correctly to increase how much revenue you are already generating from a specific amount of traffic using tiny tweaks and changes… In this subsection of the course,, you will get blueprints on:
– Affiliate Marketing Blueprint: In this section, you get a real-life simulated setup video training on advanced review funnels, How to use bonus Scarcity, How to use broadcast email promos, giveaways, lead magnets,  tutorials. You also find out through the videos what makes people buy, your traffic very cool, your presales content, various affiliate networks you can join, how to find independent affiliate programs, how to use Google to find affiliate offers and how to reverse competitors.  How to understand offer metrics and how to select the best affiliate offers to use on your websites, how to track, how to match search intent with affiliate offers, benefits of creating spreadsheets for all of your offers.
– Display ads blueprint: This section is all about using display advertisements on your website to generate revenue. There is video training on AdSense, Amazon native ads, how to buy and sell ads Ezoic, media net, Add insulators for your WordPress sites, how to use fixed ads  widgets,  expected earnings from display ads, how to mix ads with other business models, recommended ad layouts, the types of content that works with ads, how to calculate ROI for your content, the different layers of ad revenue growth. You also get a projected ad revenue calculator spreadsheet as well as accompanying PDF guides.
– Info Product Creation Blueprint: this section takes it to the next level by showing you the system the authority Hakka guys follow to create info products that generate them very high net revenues.. It also a video training section with videos about what you need to know, when you need to create your 1st info products,  how to manage your own expectations,  how good does a product have to be, the right methodology, research, initial concepts, testing your concept, structuring and planning your products, creating your products, bonus, all you have to deal with which refunds and your policies. The section comes with its accompanying PDF guides for each video.
* Social Media Blueprint
This blueprint section focuses on how to get traffic from Pinterest. You get the usual videos in PDF accompanying guides and case study template examples.
There are videos on  introduction to Pinterest, how to set up your profile, how to create a 1st board, how to gain initial followers, how to optimise your website for Pinterest, how to prepare your website for Pinterest, how to optimise individual pins,  how to get into group boards, creating your own pins, how to scale with the tailwind app,How to use infographics and articles and reuse other people's infographics, how to scale your search reach.
The Authority hacker Platinum Pro Webinars
There is a full section containing updates via webinars.  The webinars are mostly led by Gael Breton with regular guests. This is a way to keep the course updated with the latest strategies.
Topics covered include, launching a successful e-book, outsourcing and hiring, membership site setup, contents brainstorming for your website, how to craft offers and sell to your list, email marketing funnel, feedbacks in question and answers.
The Authority hacker Platinum Pro Community.
This is a community of high-level marketers and it just may be the most valuable part of this membership. Here you get to mix-and-match with other successful marketers and get quick answers to your doubts and questions. Insider information, tests and updates to case studies are also shared by the authority hacker team through this means.
In Conclusion / My Opinion.
So as I mentioned in at the beginning of this review, in my rapid-fire questions section, most of the information you will find out in this course are already freely available throughout the Internet.  There is a slight benefit of having all inside of one course and the templates and case studies might be very useful to many.
Most high-level marketers will benefit from seeing 1st hand how the successful business like healthambition.com is run. The biggest value will come from being able to hang out in a community with other marketers that have paid a high price to be in a special exclusive club. If you can take advantage of this and network, there is a very good chance to seriously grow your business.
Gael, Mark and Perrin, the guys behind authority hacker, are real marketers who have proven to be successful in their own right. If anyone can teach you how to make money online, it's them. Now it's up to you to decide based on what I showed you in the review above if it wanted to join the program the next time it opens.
As always, feel free to contact me if you have any questions and please leave your experiences in the course in the comments below.
I hope this review helped and I wish you all the best in your online endeavours.
The next time, take care.
Rob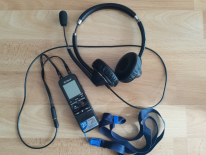 Blog post transcribed from speech to text using Dragon Professional Individual 15, dictating with a Jabra UC Voice 750 into a Sony digital voice recorder ICD-312-PX. Apologies for strange/random grammatical errors.