Project 24 By Income School Review
Updated on November 28, 2019
Project 24 By Income School – Let Me Show You What's Inside…
Welcome to this review of project 24, a product by the guys at incomeschool.com. Ricky and Jim. In this review, after looking over the product completely, I'll be applying my usual no-nonsense approach and will let you know straight-up if it's worth it to join the program or not.
Product Type: Audio/Video training course, Online Community.
Project 24 Price: First year for $449 then $199 / year Subscription
Website: https://incomeschool.com/learn-more-about-project-24/
To be clear and straight to the point:
Question: Is most of the content in the paid course already discussed on the income school Youtube channel and can you build successful niche sites with that free content?
Answer: Yes and of course. This review will tell you what you get if you choose the paid option.
Introduction to Incomeschool.com
Income school founded by Jim Harmer and Rick Kessler is an incredibly successful niche site training program and they both run very popular YouTube channel. These guys have managed to make niche sites, an incredibly boring and laborious form of Internet marketing, exciting to learn about.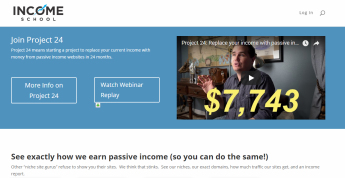 Their incredible passion and enthusiasm for this is contagious and it's no wonder why they basically came out of nowhere and exploded onto the scene. Their YouTube channel has blasted past some famous niche site YouTube channels to become one of the leaders (if not the leader at the moment).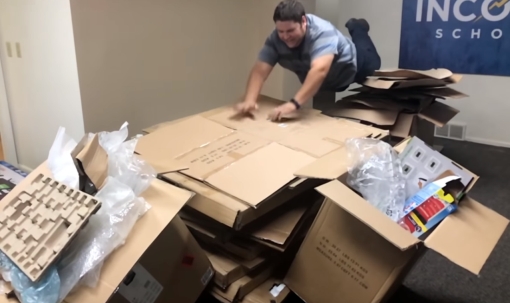 They are fun to watch and are very good teachers.
Making "Making Niche Sites" Great Again! What Is Project 24?
Well, similar to what someone very popular once said, let's make "niche sites" great again.  This is exactly what income school is all about and in their latest product called project 24, the plan to take you through the steps needed to generate a website or a bunch of websites that will replace your full-time income in about 24 months. That's the premise, now it's time to see if the course delivers on this promise.
Project 24, once called niche site school, consists of video training, PDF e-books, audio podcasts and a very supportive online community.
So, After Creating So Much Free Content, Is It Possible To Have Something Different In The Paid Course?
This is a very difficult thing to do especially when you start out in a very transparent way as Jim and Rick did. If you're a follower of the YouTube channel then you know almost all of their websites. You know their keywords, you know their traffic, you know the tactics and you know their earnings. So what can a course behind a paywall give you that you can't already get for free on their YouTube channel?
This is what I will be exploring in this review so let's get started.
Quick Personal Advice.
Let me just start by saying that if you believe you need to have the latest shiny objects and you're itching to spend your money but you know deep down you have little intention of following through with the system, I ask you please, please, close this page and abandon your intentions to buy this course.
Like most courses, this is a guide to hold your hands and help you achieve the goal that you want. There is a community that will answer your questions and you get access to Jim and Rick, but if you don't do the job, if you don't write the content or employ someone to do that on your behalf. You are not going to make it. Here below is the proposed timeline, 24 Months.
I always start my reviews by saying this because I personally have also been the victim of shiny object syndrome. Distractions in the Internet marketing world come every day and those that succeed happen to have one thing in common, they can focus on a single system and blank out all of the other noise no matter how interesting and shiny it is.
So now that that's out of the way let's see what inside the course.
What Do You Get Inside The Project 24 Niche Site System?
– Project 24 carries over the fundamentals of niche site school which is the 60 step action plan.
This is a list of 60 steps starting from the very beginning up to more advanced tactics needed to create a profitable website. It is backed up by video training. This is where the rubber meets the road. You will have to follow through with the 60 steps if you want to succeed in the project 24 system.
– Video Training, Picking Profitable Niches.
This is a video course about 50 minutes long in which Jim and Ricky take you through the basic steps of finding any site. This is a tried and tested system by them and is what they use on a daily basis to get niche ideas.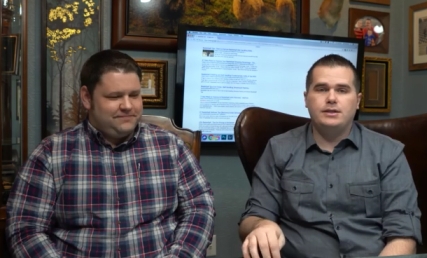 No keyword tools needed, no KGR, no expensive subscriptions needed to pay to get access to these niches. Project 24 offers simple common sense explanation on how to get traffic keywords most Internet marketers would laugh at and fully ignore when creating websites. A quick hint if you don't know is using Google auto-suggest function as well as also searched for keywords on Google.
– Video Training, No Nonsense SEO.
This is a video course about 50 minutes long in which Jim and Rick take you through their version of SEO. Typically, the guys over at income school do not believe in wasting time on link building. But there are basic on-page SEO tactics needed to make sure that your website is attractive to the Google search engine results.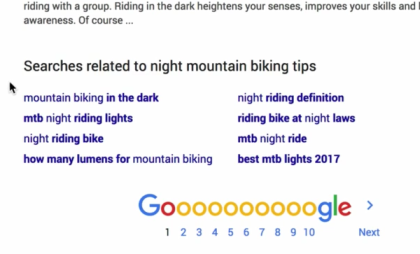 Quality content is what is preached by the income school guys so you wont be bothered by having to write guest posts for others was spending all of your time researching link building tactics. I personally am a links guy, I've been building links for the last 10 years, but even I have an open mind and I can understand why they don't focus on this. This is their way and it seems to be working well for them.
– Video Training, Intense Training On Creating Content.
This is the main training and it consists of a series of videos that will take you through the creation of Response, Staple and Pillar posts for your website. It is the largest most detailed part of the course as the project 24 system entails writing lots of content for your website.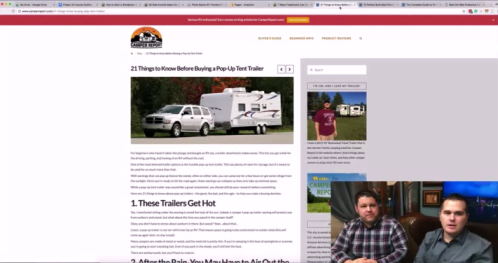 – Video Training, Web Traffic Snowball.
This is a video about 55 minutes long on how to drive traffic to your website consistently. How to use social media especially youtube to start getting traffic to your websites while it's growing in the Google search engine ranking pages.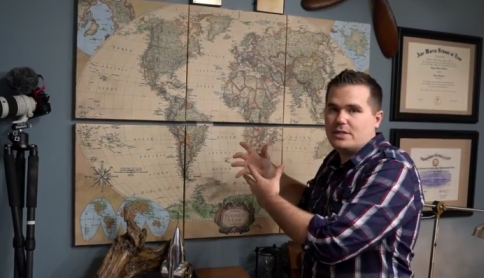 You will learn how to produce quality videos to promote your website.
– Video Training, Email Marketing Course.
This part of the course also consists of PDF guides written in the step-by-step format. The goal of building a list is to be able to acquire the following which you can target again and again with quality content and offers and promotions. Building a list according to most marketers is building a treasure, as traffic system can come and go but your list will always belong to you and will be a source of traffic whenever you need it.
– Video Training, Internet Myth Busting
There is a whole video dedicated to myth busting and I don't have to tell you that the KGR (keyword Golden Ratio) is well covered here. I personally don't believe in the KGR but I understand if it works for some.
I know from my long years of experience that very high keyword density in a short article usually ranks very well, in some cases better than very long-form content, but I can't say this for a fact and make it a rule for everyone. I can't say this because I don't work for Googles' algorithm department and what works for me is not a universal fact. This is the reason why the guys over at income school are not very fond of the Keyword Golden Ratio Rule.
It severely excludes a lot of keyword possibilities because it based on the fact that you need accurate search data which is not available to us. This video course goes deep into the reasons why you should just forget about it while showing real-life examples from Jim and Rickys' websites.
– Video Training, How To Hire And Train Writers.
Creating niche sites is 80% content writing. So whether you write yourself or you employ someone to write, content must be done for the website to become a reality. While Jim and Ricky advocate you always start writing by yourself so that you can set the tone for the website, in the long run, having external writers is the way to go to increase significantly the amount of content on the website. It's simple basic mathematics how much content will be made if more people were writing instead of one person.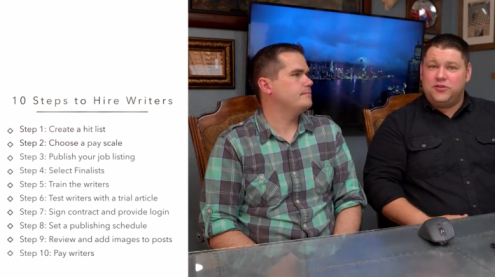 It is all outlined in this training video on how to hire and train your writers. There is even a training video for the writers themselves. And all you have to do is send this video over to the person you employ to learn how to write based on the project 24 system.
– Professional Photography Video Course from Improvephotography.com
There is a bonus course in photography and this is carried over from Jims' improve photography course. If this is of interest to you then it's a welcome bonus. It's very detailed with more than 20 videos on specific photography lessons. From the intro to aperture, to shutter speeds, to focus, to lenses, to tripods, to flash, to Lightroom basics, it's all in there.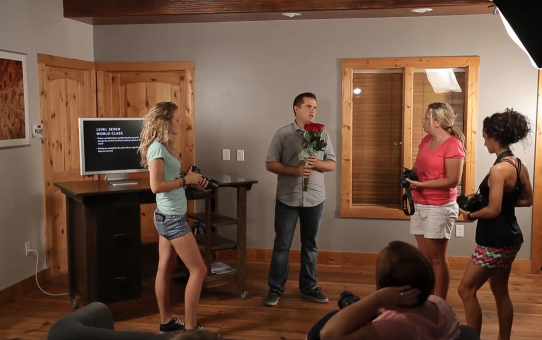 – Video Training, Project 24 Members Site Reviews
So far there are more than 10 websites that are fully reviewed in the course. This is a section where members of the project 24 system send over their websites and what they've done so far to Jim and Rick and get a review. You can follow along as Jim and Rick expose mistakes and give advice based on what the site owners have created so far. This is a very interesting section on the course as you get to see someone niche site critiqued and improved on.
– Downloadable Files, List of Niche Site Ideas Scored.
Included in project 24 is a list of over 350 niche site ideas scored on a set of rules like difficulty, seasonality, potential traffic, evergreen content, if trending up or down, affiliate potential as well as a note by Jim and Rick about the niche/keyword.
Also included is a timeline of site creation compared to months of work with a resulting predicted income over 24 months. This is to be a guide as to what you stand to gain if you strictly follow the system as laid out.
– Project 24 Podcast. 2 Seasons/Series So Far
In this section of the project 24 course, Jim and Ricky speak in audio podcast format about 1 of their website and how they improved the income from just around $2000 a month to over $5000 a month by the end of the first season series. So far there are about 15 episodes spread over 2 seasons. The first season goes deep into monetisation which is very important when you're creating websites. They speak about using ads to supplement Amazon affiliate income and by the end of the series the ad revenue surpassed the Amazon revenue almost on a 2-to-1 basis. The second season focuses on project Rexburg. You can find out more about this ambitious project here on my site.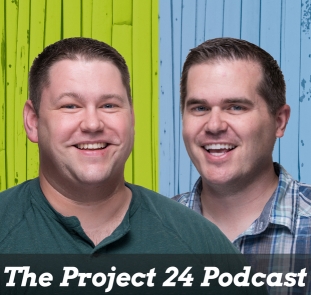 Access to Insider Information on Project Rexburg.
Jim and Ricky just launched project Rexburg. They have already rented a house which will be converted into an office space and have set it up to become a content-producing office. They plan on employing students from the Brigham Young University in Rexburg, Idaho. to write for them. This will be mass producing operation for niche sites and specific URLs, information updates about progress will be revealed only to members of the project 24 course for the initial stage of the project. Regular YouTube subscribers will be able to find out about this after about 6 months.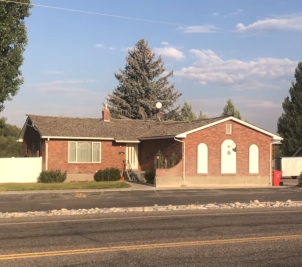 – Online Community & Mobile App.
This is the most important part in the real reason why you are paying to get into the project 24. It's access to the project 24 community. This is a community of hard-working students following the system some of which carry over from the old niche site school. There is nothing like being together with other like-minded individuals where you can get quick answers to your questions, share your results and keep yourself motivated in this long boring process.
This is the real reason why you join project 24 as a good amount of the course content is available on the YouTube channel already.
My Take On If, Why Or When To Join Project 24.
In Conclusion. My Opinion on Project 24
So now you know all that you get inside the project 24 course. As a guy coming from public blog networks PBNs, linking, getting slapped around by Google, I'm very open-minded to this system where the focus is mostly on quality helpful content. I have watched all of the income school YouTube videos and now that I've looked through the project 24 course I can say that these guys are legit.
They are transparent, they have shown to everyone their websites, their traffic, keywords, income and this is something that not many do online. It is the reason why they are so successful and followed so if you want to get access to them on a personal basis then project 24 is the place to be.
But I always advise, as someone who wants always to have the best bang for his buck, to start a website based on the information provided on freely provided info first (thankfully, in this case, there is a tonne of it). Get it up to a certain level where you start seeing steady traffic and then if you decide to increase the potential of the website you can invest in this course.
So is it for you? It depends. Now you know what's inside the course, it's up to you to make the decision. If you have the budget and want to be guided in this process, then I recommend this program. You must remain committed and see it through.
If you are on a shoestring budget, you can still follow the free videos on the income school youtube channel and build yourself a nice little website. Use the little you have to invest in hiring writers to help you produce content. If you DO have money to spare and feel a strong need to join this program then go right ahead. Just remember that once you get in, you must follow through with the system. I can't begin to explain the regret you will feel if you don't and allow your money to go to waste.
If you have any questions please let me know and I'll try to get back to you. I will be updating this review as more content comes through in the course and if there is any specific information I need to pass on to you guys.
Thanks for reading so far and I hope this review helps you find out more about this course. I hope to hear what you think about it in the comments.
As always, I wish you the best in your endeavours.
Rob
DISCLOSURE: I'm an affiliate of this product and as you can tell from the review above, it does not sway my opinion on the course.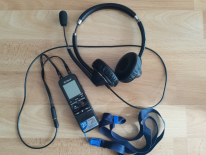 Blog post transcribed from speech to text using Dragon Professional Individual 15. Dictating with a Jabra UC Voice 750 into a Sony digital voice recorder ICD-312-PX. Apologies for strange/random grammatical errors.